C'era una volta in gamma_8903...
... un vecchio birrificio proprio accanto al fiume Oplyon.
È qui che la magia ha avuto inizio.
E la birra preferita degli antichi lavoratori ha conquistato l'intero ammasso stellare.
Tanta acqua è passata sotto i ponti, così tante navi sono passate sotto le stelle.
E così Drunoplite è diventata la prima birra nella galassia.
"
Wake the hoplite in you and offer him a drink!
"
---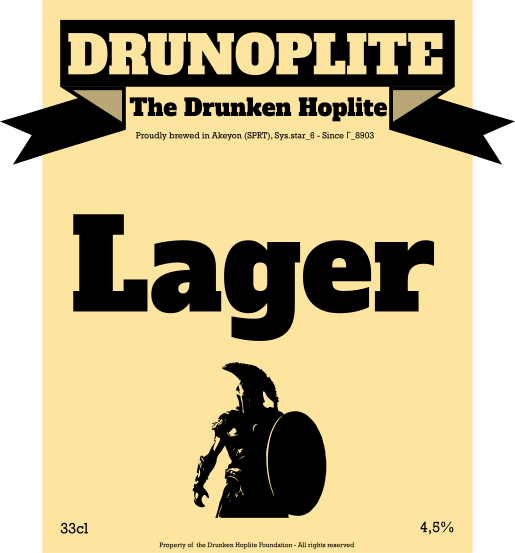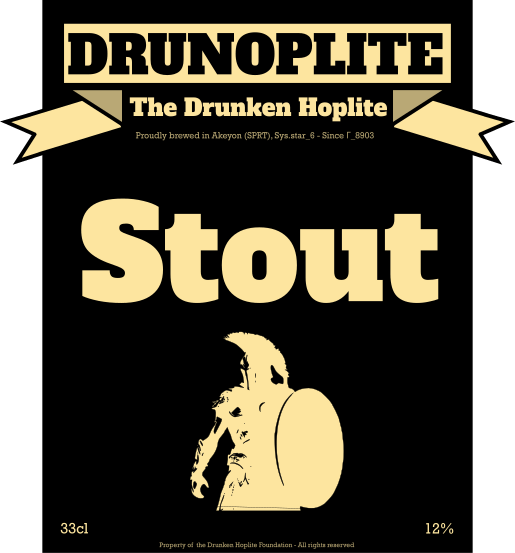 Brewed in Akeyon
Since Γ_8903 gamma_8903
Property of The Drunken Hoplite Foundation. All rights reserved.